EHV-1 and the FEI rules – what you need to know
Equine Herpes Virus (EHV) is a contagious disease which can cause fever, respiratory problems and neurological issues in horses.
Following a series of outbreaks of EHV-1, the FEI introduced its "Horse Health Requirements" which aim to protect horses and prevent transmission of infectious diseases.
Unfortunately, in recent days, the FEI has confirmed cases of EHV-1 at Lier (Belgium) and Oliva (Spain).
We set out below what you need to know about the current confirmed cases in Europe and the Horse Health Requirements.
EHV-1 in Europe (February 2023)
Due to the recent confirmed cases of EHV-1 in Europe, all horses attending Oliva from 7-22 February and some horses at Lier have been temporarily blocked from competition.
Horses blocked from competition due to EHV-1 cannot return to competition until they have fulfilled certain mandatory health requirements, including:
Isolation of at least 21 days;
Twice daily rectal temperature checks;
EHV-1 laboratory testing; and
Sign-off from a veterinarian.
Horse Health Requirements
Under normal circumstances, the relevant rules are as follows:
You must take twice daily temperature readings for every horse that attends an FEI Event and record these readings in the FEI HorseApp:

for three days before the day of arrival
every day while at the FEI Event (bring your own thermometer).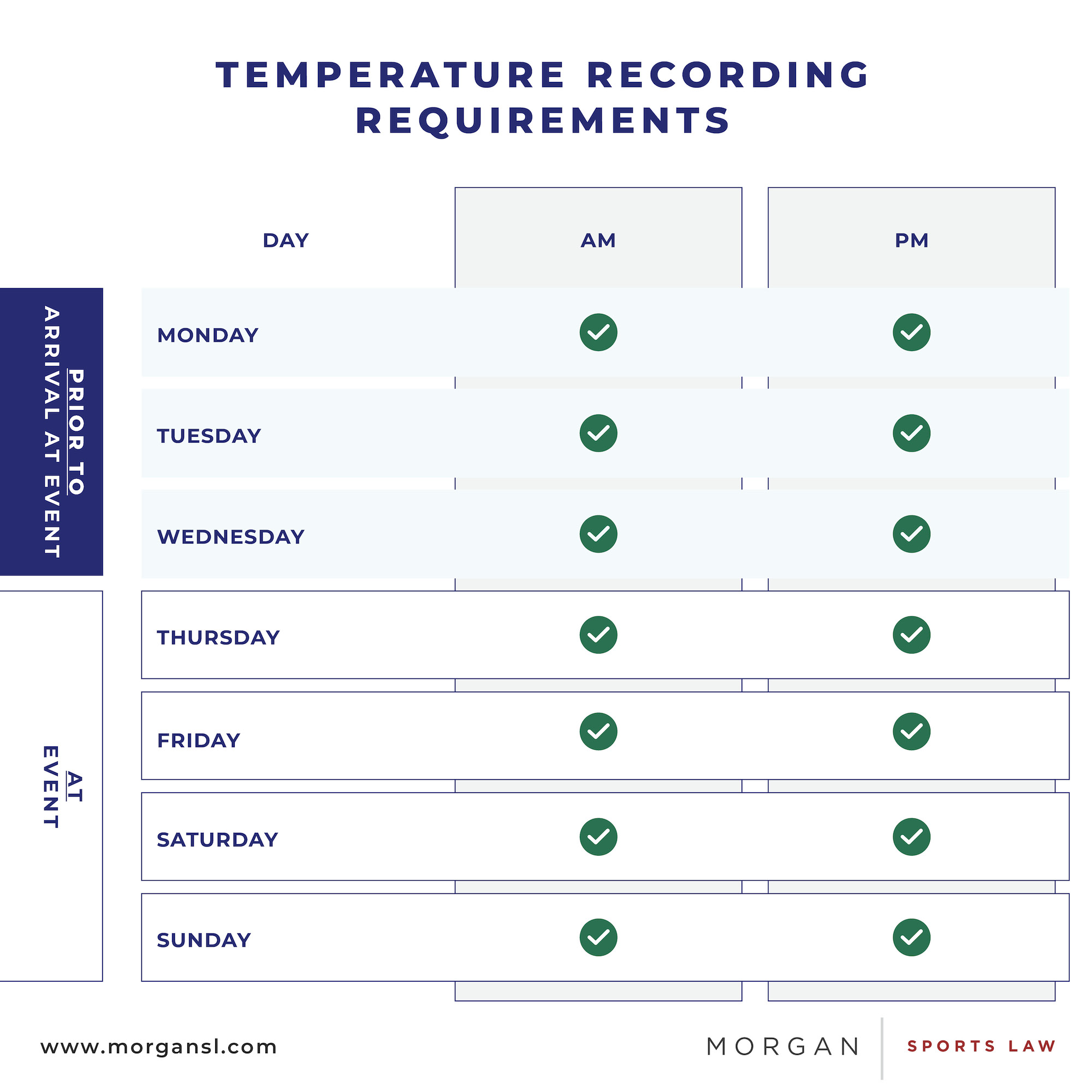 You must complete a Horse Health FEI Self-Certification form on the FEI HorseApp for all horses attending an FEI Event.
Sanctions
The Person Responsible for the horse (usually the rider of the horse at the event) will receive a sanction if they do not comply with the above temperature requirements.
Specifically, you will be sanctioned if you fail to:

record any of the twice daily temperatures in the FEI HorseApp for the three days prior to the event. For example: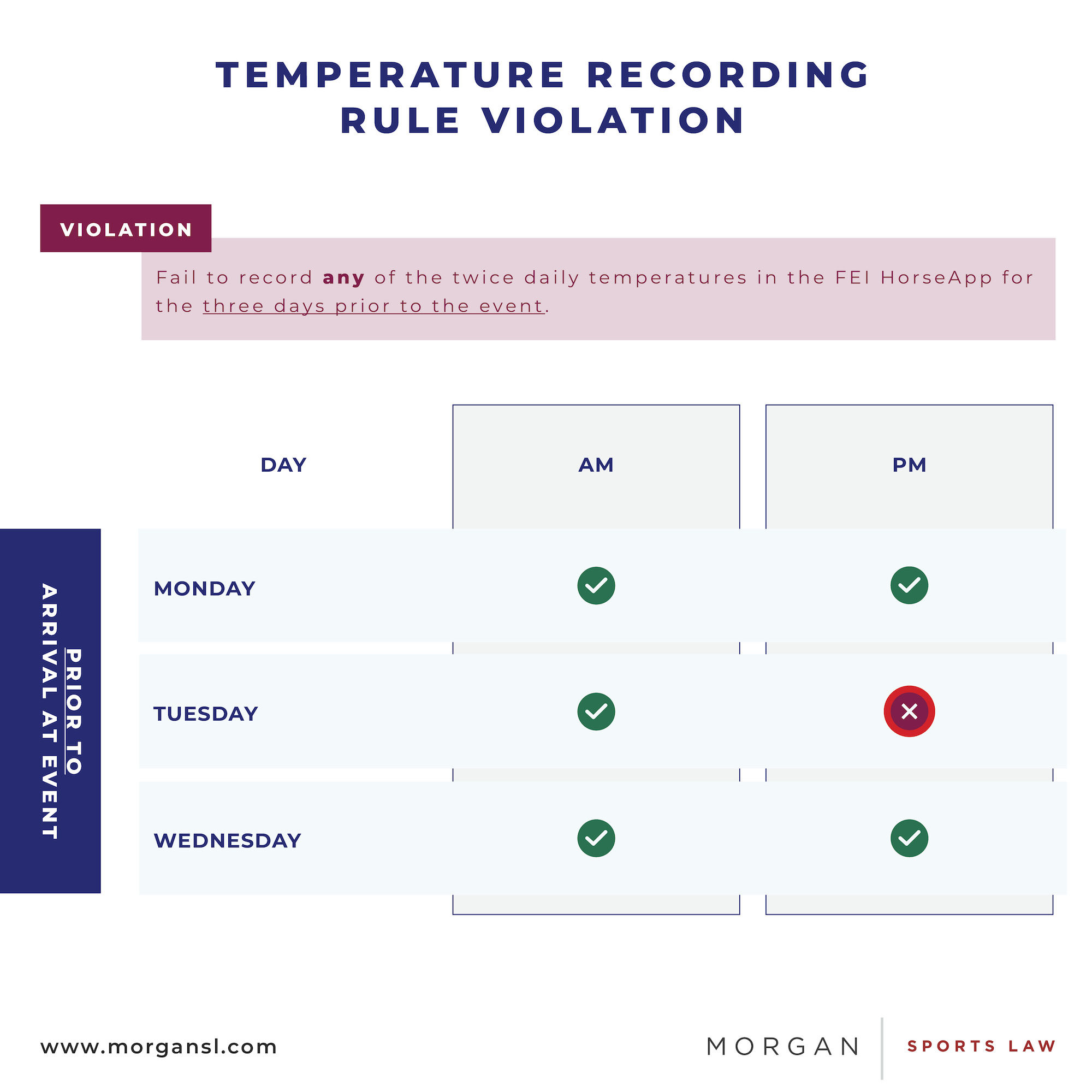 present a completed FEI Self-Certification Form on the FEI HorseApp at the examination on arrival.
record three or more consecutive temperatures in the FEI HorseApp while present at the FEI Event. For example:
record four or more temperatures in total (i.e. not necessarily consecutive) in the FEI HorseApp while present at the FEI Event. For example: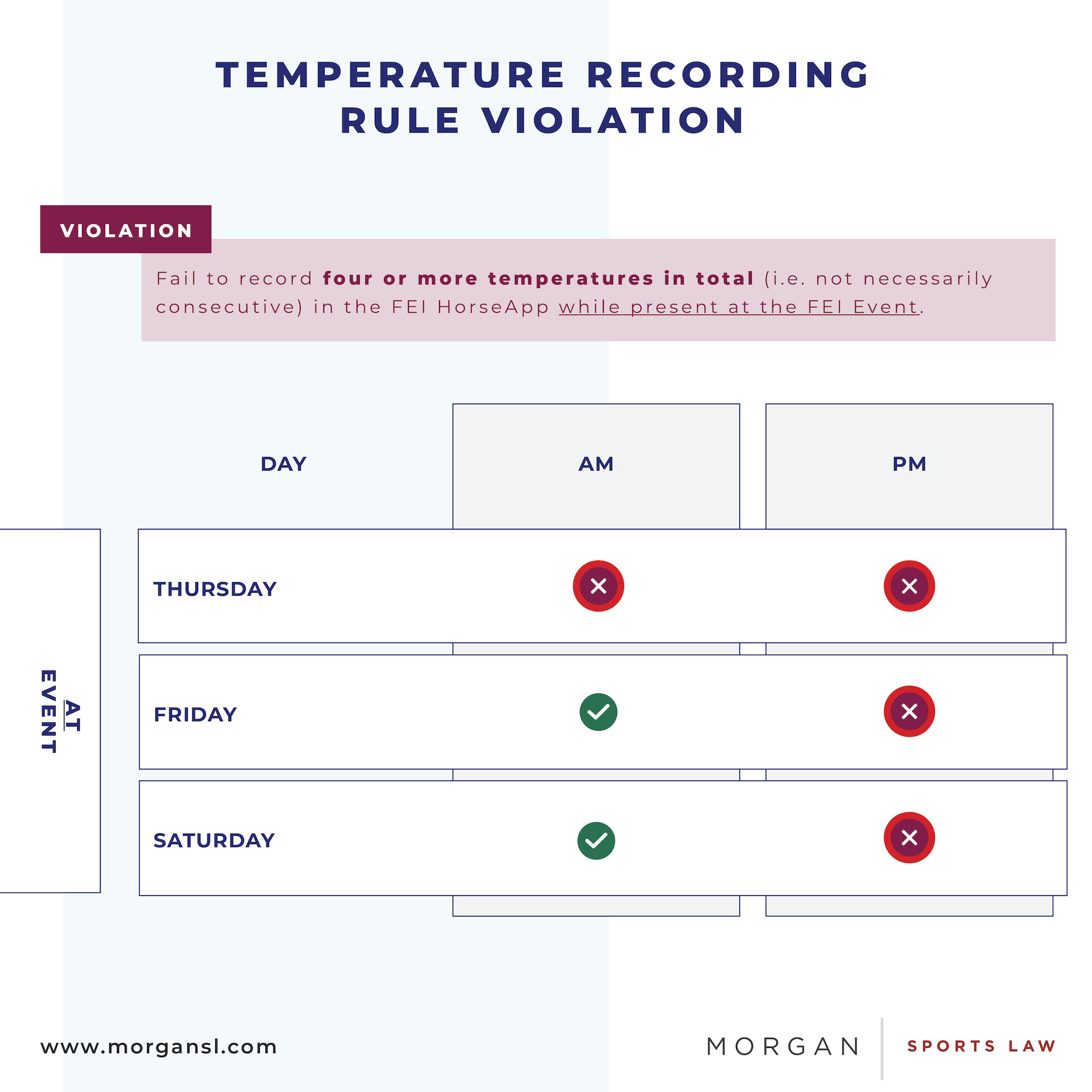 For the first two violations of this kind within a 12-month period, the Person Responsible receives a warning. For three or more violations, the sanctions increase as follows:
Authored by
Emma Waters
Senior Associate
Equestrian Services Team
Ellen Kerr
Trainee Solicitor
Equestrian Services Team